Amin Talab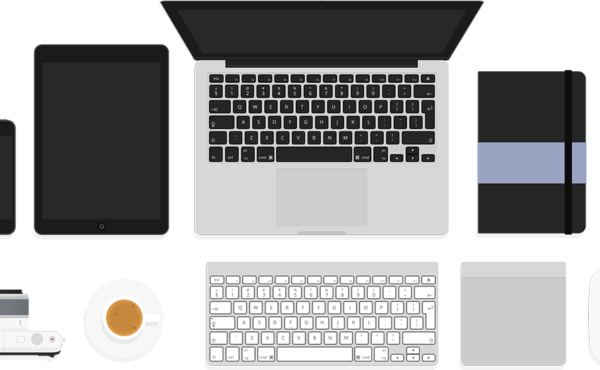 1. Assign responsibility for Your meeting process = appoint a moderator
As explained in my previous post, not all meetings are meant for "equality" for a variety of reasons.
A moderator helps participants focus, and guarantees security about the process and rules. Depending on the rules of the meeting, no one can speak without the moderator's consent, and shy contributors are being nudged to share with his active invitation. This is even more important for online meetings, given the lack of body cues and failing audio or video quality issues.
Tip: Make sure you write down the expected outcome together with the expected time for the meeting. Don´t hesitate to reiterate or even ask somebody what you´re all here for if people get lost.
2. Set a meeting objective & make sure, people know it
Call it whatever you like: "Agenda", "Reason to meet" or "Outcome expected", but make sure there is a clear goal to your meeting, and people know about it. If you want to socialize that´s fine, just make sure everyone is on board, lest you lose your credibility once you want to achieve any substantial discussion.
Tip: Make sure you write down the expected outcome together with the expected time for the meeting. Don´t hesitate to reiterate or even ask somebody what you´re all here for if people get lost.
3. Distinguish between "required", "helpful", and "tolerated" participants
Inviting everybody remotely interested feels tempting. People perceive you as being active on the one hand, and making sure nobody feels left out on the other. Especially when working remotely for an extended time, as we do have to do now during the Covid-19 lock down, it might also feel nice to getting face time with people that you are used to having around.
However, there is one big problem: Meetings don´t accomplish much when many people are taking part who don´t actively contribute towards the meeting objective. If there are many people in the online meeting, many feel obliged to contribute anything in order to justify their presence.
Tip: To solve that quagmire, introduce roles, like "required", "helpful" or even "tolerated" with definite expectations linked to them. People can "come by" without feeling an urge to disturb.
Tip: Introduce roles, like "required", "helpful" or even "tolerated" with definite expectations linked to them. People can "come by" without feeling an urge to disturb.
Don´t hesitate to play with the roles and actively call out the change of a role, e.g. from "required" to "tolerated", e.g. when participants played their part and can´t contribute any longer. This might also help them leave and go to something more productive than losing the urge to linger.
4. Conclude with meeting notes & simple/clear follow-up terms
Many meetings end with vague smiles from all participants, happy to go back to their To-Do lists.
It is the your responsibility as moderator to summarize and point out meaning and action for each point tackled of the agenda. Like a good journalist, the key task is to spell out headlines and identify action items.
Tip: Summarizing the results in the end either in writing, or by recording the final oral summary of the moderator can help making sure decisions are being followed up and remembering which person is responsible for its delivery.
5. Agree on basic regulatory framework. Start with mute/unmute and video/no video protocol
It's important for you to show early that rules are set and enforced for everybody, if you don´t want people to settle for the easiest, but mostly worst, option. Start with technical issues, and follow up with whatever is needed for the group to be efficient.
Default to video: It's easier to pick up facial clues and avoid interruptions when you can see your counterpart
Mute your audio when there are more than four people: it is nearly impossible to avoid background noise which wears everybody down. If there is no lively discussion between just a few people, mute your mic and spare everybody the noise
Clarify: as soon as possibly that contributions are only welcome if they are advancing the discussion towards the stated aim. Online meetings require very clear communication to keep everyone on task.
Of course, one of the biggest pitfalls is to have somebody of the team being responsible for "rule enforcement". It is hard to stop colleagues from repeating themselves the third time when you might need their support at a parallel project.
Tip: Have people moderate meetings who don´t have to worry about their appearances and can stay neutral. Sometimes HR will be able to help. Best results (and shortest meeting times) will be achieved when getting support by outside professional (online) moderators.
Ask the Master Negotiator Online in
"Ask Amin Anything"
The Online format of group Coaching helps you find the ideal approach to your next of negotiation and get inspired by the input of other negotiators, whether in sales, meetings, presentations or within organizational politics
Some do not really have a specific question, or only a minor one and thus do not want to book the Negotiation Joker 1-1 Coaching for themselves, but prefer the exchange in a group.
Some are mainly interested in situations and roadblocks other negotiators face, and want to learn more about how the go about overcoming those difficulties. They also profit from the motivation and inspiration inherent in having a confidential group to exchange opinions once a month.
Others yet again appreciate the opportunity to stay updated on negotiation matters in a very economical way.
They all find a good opportunity in "Ask Amin Anything". In this monthly group Coaching all possible (and sometime impossible) cases are being looked at, and questions asked like e.g.:
How do I deal with the shark negotiator in my team?
What can I answer my client on "You are too expensive"?
How do I influence people if I don´t want to become a manipulator?
Dealing with people is very multifacetted: Argumentation, feeling, communication, Goal setting and tracking… it makes sense to answer one or two questions. Let´s strategize, prepare, and improve together.
Agenda (1st Saturday/month)
10:00
Start
10:05
How did my negotiations go last month? Do I get closer to my objectives this year? What are my thoughts and feelings on that ( 2-3 Min/participant)
10:25 Are there open questions I´d like to raise?
10:35
Which goals am I setting for myself? What are my take-aways out of this setting?
10:40
Finish
Book "Ask Amin Anything"
The biggest pitfalls in (online) meetings
YOUR FIRST STEP: Choose the

basic Setup for your meeting
When you are setting up a meeting, you do have to take a basic, but very important choice right in the beginning: Will the meeting be
1) "all equals", meaning that all participants are on the same level and can contribute to process & content, or will the meeting be
2) moderated, i.e. will you or somebody else be the Meeting Master conducting it and be responsible for the process.
This setup has a huge influence on the entire meeting, its pitfalls and its outcome.
All Participants have the same status - A good meeting choice?
There are enticing advantages of setting up a meeting of equals: 
Equality feels right.
Any member can change the path any time. If participants are knowledgeable and experienced in using moderation tools, they can suggest appropriate tools, like One-Point-System, query by acclamation, mind mapping or topic memory.
It is easy – no need to prepare the process and can be set up in no time.
Meeting Tip

Use unmoderated meetings only with small participant numbers (2-4). They work best with result-oriented, meeting experienced, well prepared and conscientious team members. Best for creative and open-ended meetings ("Let´s just pick our brains").
There are also several pitfalls of setting up a meeting of equals: 
Participants tend to talk over each other so ideas get lost
People are interrupting each other
Speaking times might differ widely because "John" really likes himself talking which leads to just a few using up all the speaking time
"Sally" abstains from sharing her good ideas
Ideas are repeated several times 
Meeting Rules are continuously broken
Nobody bothers summarizing interim or final results, so that plenty of meetings end with no clear outcome
Your team enjoys quite a few advantages by having your meeting actively moderated: 
Have one person (the "moderator") responsible for bringing the process forward, not only his own arguments
Improve the group dynamics by having a dedicated "rule enforcer"
Have the moderator structure the talking session with clear instructions given
Have somebody actively inviting "feeble" or "disinterested" participants and their ideas out
 Have a dedicated person to summarize, structure, break and bring the process forward
Meeting Tip
Be sure to appoint somebody to lead and structure a meeting if the discussion points are controversial or heated. Also make sure there is a moderator if you are expecting less results-oriented or unprepared participants. It is also recommendable to have somebody moderate (in the truest sense of the word) if participants face big disparities in experience and/or agreeableness.
Best method for result-oriented, time sensitive meetings of any size ("Let´s not waste time nor miss out on good ideas").

If you are moderating, put the objective of the meeting down in writing. If you are a team member yourself and have vested interest in a specific outcome, pass the buck. You can´t win that one.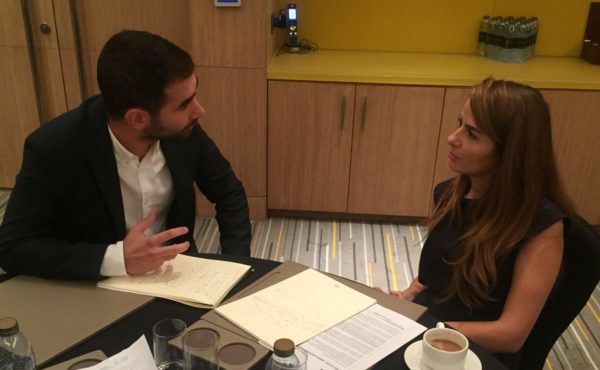 Covid 19 & Home office: Whether you are aware of it or not, you negotiate all day
The longer Covid-19 forces us to work from home, the more obvious it might become that online & offline, in the house and outside, you better be prepared to negotiate well if you don´t want to risk a sudden explosion. You can put of negotiations only so long before people they explode right in your face.
People are often amazed when they learn how often they are negotiating without realizing it (see biggest mistakes in negotiations). This in itself doesn´t constitute any disadvantage, after all, people do all sorts of things without being fully aware what they are doing is actually called.
However, not recognizing when you are negotiating is a big disadvantage for two reasons:
You are making your life more difficult than it needs be:
If you don´t understand what game you are playing (the negotiation game!) you won´t be able to use it´s rules to your advantage and are often left out feeling dumbfounded by unexpected turns. When the whole family might be bound to stay together for an increased time you should face and negotiate conflicting needs to avoid catastrophe.
You are not balancing interests and thus risk relationships breaking down:
Understanding and using negotiation strategies & tactics makes achieving your aim, but also the aims of people around you, so much easier. You not only can convince people, but might want to do so investing much less energy and taking into consideration their options. That might start with "simple" (yet not easy) communication skills like listening skills
So, when are you negotiating?
"A negotiation is an interaction in order to influence the behaviour of at least one other person, whereby different interests are reconciled and brought about in the developing process. This definition shows that the term can be widely applied. In other words: We often negotiate without conscious realisation. The side discussion in the company kitchen to arrange who buys coffee when is a negotiation, just like the phone conversation with your partner to decide on the evening's entertainment.
Definition taken from Master Negotiator, page 20
This is much less complicated that is looks like:
Whenever diverging interests need to arrive at a common conclusion, whether it be sales prices, a holiday venue or a company takeover, people have to be influenced in order to push interests through. To clarify, this does not mean to the detriment of the other side nor suggest unconscious influence."
Anything you might want somebody else to do which you can´t force them to, will become a negotiation, if they won´t anyway do it. The key is the phrase "diverging interests".
Want your Mum to cook lunch later than she has planned?
You´re in a NEGOTIATION
Want your kid to stop watching TV without screaming?
You´re in a NEGOTIATION
Want your spouse to bring down the trash more often? NEGOTIATION
You´re in a NEGOTIATION
Want to get the fresh bunch of parsley from the market stand, not the old one?
You´re in a NEGOTIATION
I could continue the list… basically every time the other side has a free will to not grant your wish, you will have to somehow interact with them to get your way. If you can´t order, force or otherwise just make them do like you wish (luckily that´s not readily possible), you will likely need to start a negotiation.
This means, all the rules of negotiation come into play, like preparation, strategic planning, communication skills etc. Knowing and applying them might save you a lot of energy and bring about your goals when working and living with other people.
If you want me to quickly help you use lead better negotiations, no matter the topic, let´s have a call
Want to read more on negotiation, conflict resolution and moderation?
Do you want me to (online) moderate your meeting or discussion?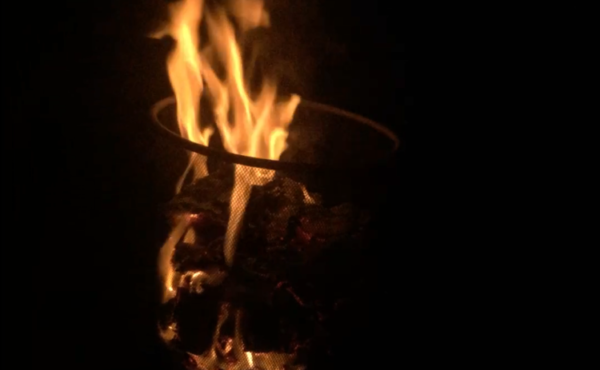 Was 2019 a good year for you, negotiation friends?
As free thinker I am not fond of X-mas, however NYE, New Years Eve, has always been a central celebration for me every single year.
Cleaning up and throwing out, reflecting on the past and planning the new, what a healthy ritual.
Most of all I enjoy the ritualistic burning of my 7 year old book keeping material (Austrian law mandates to keep files for that period), apart from the papers I can still recycle.
Isn´t this the best fire, consuming the past you want to let go to make space for the new? Naturally, my kids rave with me 🙂
A workshop that has become a kind of ritual also is Review – Outlook – Vision on January 11th. In the exclusive group (all known participants and dear clients) we talk about our plans and set targets for the coming year.
I wish you a wonderful New Year, and that it will bring you closer to your dreams,

Dr. Amin Talab