Amin Talab
Frage den Verhandlungsmeister
"Ask Amin Anything"
Im Online GruppenCoaching bessere Verhandlungsmethoden finden, ob im Verkauf, Meeting, oder Kollegengespräch
Sie wollen in Sachen Verhandlungsführung auf dem Laufenden bleiben, eine aktuell bevorstehende "Verhandlung" durchsprechen oder aus aktuellen Schwerpunkten lernen? Ab sofort können Sie sich neben dem Verhandlungsjoker (Online Einzelcoaching) auch durch aktuelle Problemstellungen und -lösungen von anderen Verhandlern im Gruppencoaching inspirieren lassen bzw. daraus lernen.
Denn manchmal möchte man einfach wissen, was andere Verhandler beschäftigt oder wie sie ein bestimmtes Problem bewältigen würden, oder wie diese an Ihre Ziele gelangen.
Wieder andere schätzen am Gruppencoaching die Möglichkeit, kostengünstig am letzten Stand im riesigen Verhandlungsuniversum zu bleiben.
Doch sie alle finden eine gute Möglichkeit dazu im "Ask Amin Anything". In diesem monatlichen Gruppencoaching werden alle möglichen (und manchmal auch unmögliche) Fragen behandelt, wie z.B.:
Wie gehe ich mit dem Vogelstrauß im Büro um?
Was sage ich auf "zu teuer"?
Wie beeinfluße ich, ohne zu manipulieren?
Der Umgang mit Menschen ist vielschichtig: Argumentation, Gefühle, Kommunikation, Zielverfolgung… Da macht es schon Sinn, die eine oder andere Frage zu stellen. Zum Nachdenken, Vordenken, und besser machen.
Ablauf (Erster Freitag/Monat)
09:50 Bitte Link und Technik im Vorraum testen
10:00 Start

10:05 Wie komme ich mit meinen Verkaufs- und Verhandlungszielen weiter? Wie entwickeln sich die Beziehungen mit meinen Kunden? Welche Verhandlungs-, Konflikt,-, Verkaufsgespräche habe ich geführt und was daraus gelernt bzw. welche Gedanken sind mir dabei aufgekommen.(max. 2-3 Min/TN)

10:30 Offene Fragen zu bevorstehenden Fällen oder Problemstellungen, für die ich mir Anregung und Hilfestellung aus der Runde holen möchte (1-2 Fälle)

10:50 Was nehme ich mir bis zum nächsten vor – was nehme ich mir von heute mit?

11:00 Abschluss
Covid 19 & Home office: Whether you are aware of it or not, you negotiate all day
The longer Covid-19 forces us to work from home, the more obvious it might become that online & offline, in the house and outside, you better be prepared to negotiate well if you don´t want to risk a sudden explosion. You can put of negotiations only so long before people they explode right in your face.
People are often amazed when they learn how often they are negotiating without realizing it (see biggest mistakes in negotiations). This in itself doesn´t constitute any disadvantage, after all, people do all sorts of things without being fully aware what they are doing is actually called.
However, not recognizing when you are negotiating is a big disadvantage for two reasons:
You are making your life more difficult than it needs be:
If you don´t understand what game you are playing (the negotiation game!) you won´t be able to use it´s rules to your advantage and are often left out feeling dumbfounded by unexpected turns. When the whole family might be bound to stay together for an increased time you should face and negotiate conflicting needs to avoid catastrophe.
You are not balancing interests and thus risk relationships breaking down:
Understanding and using negotiation strategies & tactics makes achieving your aim, but also the aims of people around you, so much easier. You not only can convince people, but might want to do so investing much less energy and taking into consideration their options. That might start with "simple" (yet not easy) communication skills like listening skills
So, when are you negotiating?
"A negotiation is an interaction in order to influence the behaviour of at least one other person, whereby different interests are reconciled and brought about in the developing process. This definition shows that the term can be widely applied. In other words: We often negotiate without conscious realisation. The side discussion in the company kitchen to arrange who buys coffee when is a negotiation, just like the phone conversation with your partner to decide on the evening's entertainment.
Definition taken from Master Negotiator, page 20
This is much less complicated that is looks like:
Whenever diverging interests need to arrive at a common conclusion, whether it be sales prices, a holiday venue or a company takeover, people have to be influenced in order to push interests through. To clarify, this does not mean to the detriment of the other side nor suggest unconscious influence."
Anything you might want somebody else to do which you can´t force them to, will become a negotiation, if they won´t anyway do it. The key is the phrase "diverging interests".
Want your Mum to cook lunch later than she has planned?
You´re in a NEGOTIATION
Want your kid to stop watching TV without screaming?
You´re in a NEGOTIATION
Want your spouse to bring down the trash more often? NEGOTIATION
You´re in a NEGOTIATION
Want to get the fresh bunch of parsley from the market stand, not the old one?
You´re in a NEGOTIATION
I could continue the list… basically every time the other side has a free will to not grant your wish, you will have to somehow interact with them to get your way. If you can´t order, force or otherwise just make them do like you wish (luckily that´s not readily possible), you will likely need to start a negotiation.
This means, all the rules of negotiation come into play, like preparation, strategic planning, communication skills etc. Knowing and applying them might save you a lot of energy and bring about your goals when working and living with other people.
If you want me to quickly help you use lead better negotiations, no matter the topic, let´s have a call
Want to read more on negotiation, conflict resolution and moderation?
Do you want me to (online) moderate your meeting or discussion?
Set your (online) meeting up right - and it will be successful
YOUR FIRST STEP: Choose the

basic Setup for your meeting
When you are setting up a meeting, you do have to take a basic, but very important choice right in the beginning: Will the meeting be
1) "all equals", meaning that all participants are on the same level and can contribute to process & content, or will the meeting be
2) moderated, i.e. will you or somebody else be the Meeting Master conducting it and be responsible for the process.
This setup has a huge influence on the entire meeting, its pitfalls and its outcome.
All Participants have the same status - A good meeting choice?
There are enticing advantages of setting up a meeting of equals: 
Equality feels right.
Any member can change the path any time. If participants are knowledgeable and experienced in using moderation tools, they can suggest appropriate tools, like One-Point-System, query by acclamation, mind mapping or topic memory.
It is easy – no need to prepare the process and can be set up in no time.
Meeting Tip

Use this method with small participant number (2-4). It works best with result-oriented, meeting experienced, well prepared and conscientious team members. Best for creative and open-ended meetings ("Let´s just pick our brains").
There are also several pitfalls of setting up a meeting of equals: 
Participants tend to talk over each other so ideas get lost
People are interrupting each other
Speaking times might differ widely because "John" really likes himself talking which leads to just a few using up all the speaking time
"Sally" abstains from sharing her good ideas
Ideas are repeated several times 
Meeting Rules are continuously broken
Nobody bothers summarizing interim or final results, so that plenty of meetings end with no clear outcome
A Moderator Leads Through the Meeting
Your team enjoys quite a few advantages by having your meeting actively moderated: 
Have one person (the "moderator") responsible for bringing the process forward, not only his own arguments
Improve the group dynamics by having a dedicated "rule enforcer"
Have the moderator structure the talking session with clear instructions given
Have somebody actively inviting "feeble" or "disinterested" participants and their ideas out
 Have a dedicated person to summarize, structure, break and bring the process forward
Meeting Tip
Be sure to appoint somebody to lead and structure a meeting if either the discussion points are controversial, you are expecting not only results-oriented or unprepared participants. It is also recommendable if participants face big disparities in experience and/or agreeableness. Best for result-oriented, time efficient meetings of any size ("Let´s not waste time nor miss out on good ideas").

Make sure as a moderator you do the the objective of the meeting in writing. Ideally, you are not part of the team and have no vested interest in a specific outcome.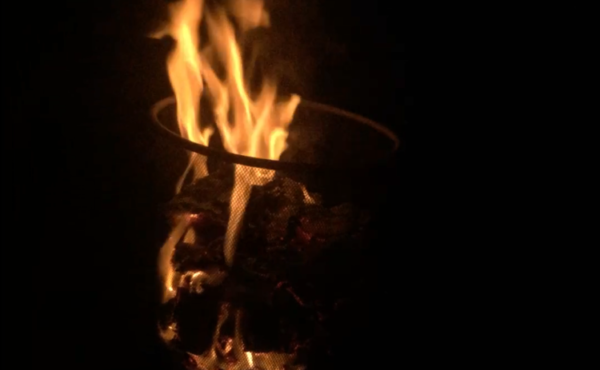 War 2019 ein gutes Jahr, Verhandlungsfreunde?
Als Freidenker mache ich mir aus religiösen Festen wenig, aber NYE, New Years Eve, war schon immer und ist jedes Jahr aufs neue ein ganz zentrales Fest für mich.
Das Aufräumen und Wegwerfen, Nachdenken und Planen und natürlich unsere rituelle Verbrennung der 7 Jahre alten Buchhaltungsunterlagen (nach Beendigung der Aufbewahrungsfrist in Österreich) sind wunderschöne Zeremonien!
Zu einem kleinen Ritual ist auch schon unser Workshop Rückblick – Ausblick – Weitblick am 11. Januar geworden. Dabei setzen sich wir uns meinsam mit  Thema auseinander: Nomen est Omen.
Der Weitblick ist auch der Startschuß für unser exklusives Coaching Programm im SparringClub, mit dem man sich durch das ganze Jahr hindurch Verhandlungsunterstützung, Motivation und Austausch sichern kann.
Ich sage an dieser Stelle "Danke" für ein schönes gemeinsames Jahr, und wünsche ein erfolgreiches 2020 , und dass Du Deinen Träumen näher kommst,

Dr. Amin Talab
P.S. Hier noch ein Blogeintrag zum besseren Setzen von Zielen – als Grundlage für Deine Zielsetzungen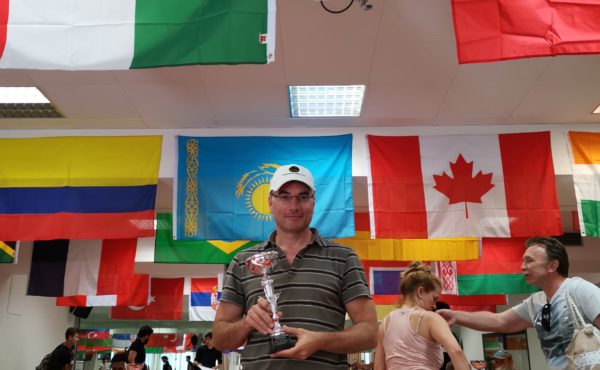 Was bringt Dich als "Verhandlungsmeister" zum Schach?
Als Keynote Speaker und Consultant ist mein Hauptwerkzeug die Sprache. Beim Schach genieße ich es, zu schweigen, was glücklicherweise in diesem Fall als höflich empfunden wird.
Der wortlose strategische Dialog ist anregend und führt dazu, ganz im Moment zu sein. Mein Fokus liegt komplett auf der Stellung am Brett, und ich kann bei mir sein, ganz im Gegensatz zu meinem Berufsleben, wo ich immer auf die Interessen und Entwicklung beim Gegenüber oder von Gruppen fokussiere.
Gibt es sonst noch Gründe, warum Du gerade Schach so bevorzugst?
Schach bietet viele weitere Vorteile: Es lässt sich unbeschwert zu meinen Seminar- und Kongressorten weltweit mitnehmen. Ich finde dort leicht Spielpartner, unabhängig davon, ob wir gleiche Ansichten vertreten oder die gleiche Sprache sprechen.
Es nimmt mir auch die Verantwortung für den Erfolg des anderen, denn hier ist es, im Gegensatz zu meiner Funktion im Training, einerlei wer Lehrer und Schüler ist. Beim Schach lernt mal der eine, mal der andere etwas dazu. Oder bestenfalls gleich beide.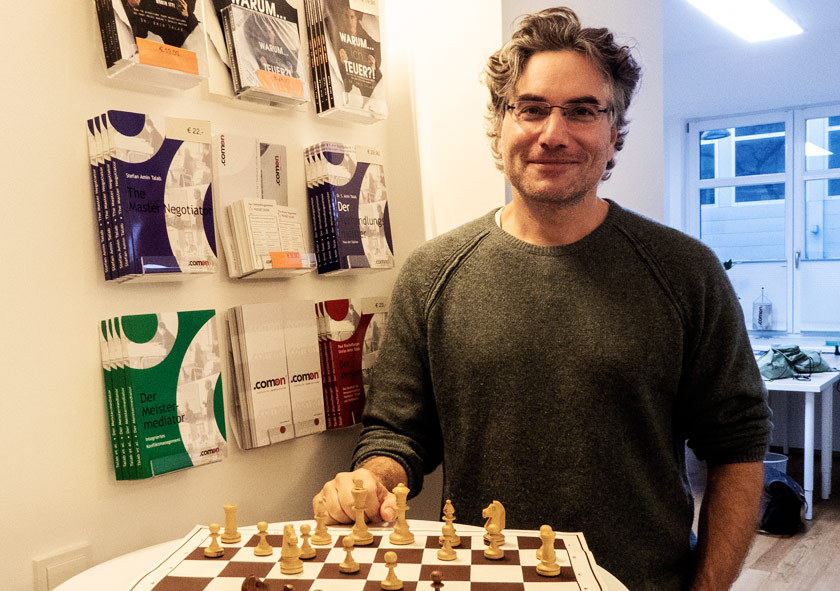 Du bist zum Pfingstturnier mit Kindern gekommen. Deine?

Ja! Meine Zwillingstöchter haben sich ab sechs für das Schachspiel interessiert. Zur meiner großen Freude! Denn es regt das Hirn an und stärkt Fähigkeiten wie Antizipieren oder strategisches Denken. Meine Mädchen sind generell sehr neugierig, stellen glücklicherweise viele Fragen, auch philosophische.

Ihr habt gerade ein Projekt gemeinsam gestartet, oder?

Junge Menschen zum selbstbestimmten, kritischen Denken zu animieren sehe ich als enorm wichtige Aufgabe. Dazu kommt die derzeitige Entwicklung der Polarisierung der Gesellschaft, des Ausspielens von unterschiedlichen Gruppen, der Mitgration und der Suche nach dem Lebenssinn für viele Menschen. Das sind alles Themen, die mich auch in ihrem weiteren Verhandlungssinn beschäftigen.
Deshalb haben wir ein besonderes Toleranzprojekt gestartet: Gemeinsam entsteht das Buch The Little FreeThinker, mit Text und Bild von "kleinen, offenen Köpfen". Wir sind derzeit im Crowdfunding und hoffen, das wir mit genügend Unterstützern den Mindestbetrag für den Druck aufbringen, oder sogar ein webiste dazu aufbauen können.
Wir freuen uns über jede Unterstützung: https://www.kickstarter.com/projects/amintalab/little-freethinker
Danke für die Einladung und das Gespräch!
Die Freude liegt ganz bei uns. Viel Erfolg auch weiterhin sowohl als Selbständige, als auch mit Chess Unlimited. Du bereitest uns Schachspielern viel Freude mit Deinen Schachtreffen und Deinem Einsatz für Schach.
*Der Originalartikel wurde auf https://chess.mulder.at/amin-aus-wien-a/ veröffentlicht.
Each now and then people reach out to tell me that one of my books has been reviewed in their country. I really appreciate it, since it is not easy for my small team to keep up with developments in all the different places.
This time Arno Baltin from Estonia let me know about his book review in the Estonian journal "director". Thank you and I don´t understand a word, but it looks nice: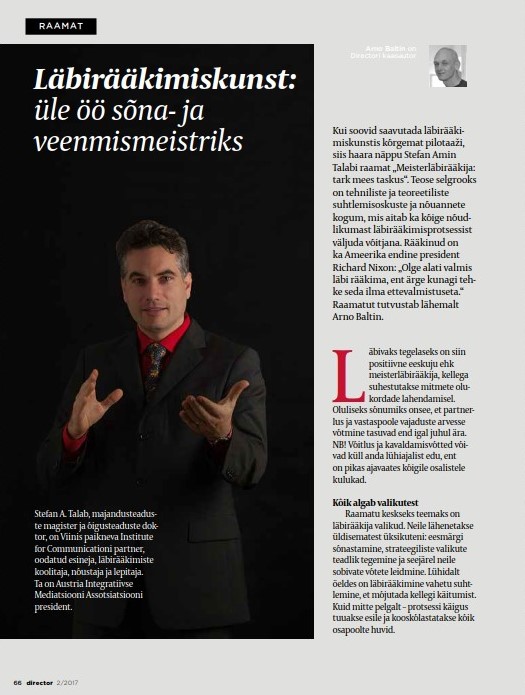 pdf: Review Meisterläbirääkija

Please find more reviews (in English & German) here
The book itself can be found here